Impactful Summer Holidays
Spring will shortly give way to summer, which means that I start thinking about planning my summer holidays. My options are apparently endless. There are the sun-drenched beaches throughout the Mediterranean, taking in the lengthy days in Scandinavia, or hiking in the Alps. However, there is a new question to add to my usual holiday booking checklist.
Can I have an impactful summer holiday – to feel good and to do good?
Perrine, at Shades Tours, inspired me to go looking at the various cities in which I wanted to vacation. Her post for Vienna includes a whole range of options from shopping at a local upcycling boutique to cake at an intergenerational café. Need a place to stay? Perrine has that covered too, as a hotel that employs refugees.
Using Perrine's criteria, I spend time looking on the internet to see what I can find in the places that I most want to visit. And because I know that I am not the only one looking for this information, we put together a tool kit to help you book your own impactful holiday adventures, no matter where you end up.
Where to stay
Socially responsible hotels take many forms – they can employ refugees like Vienna's own Hotel Magdas, they can be environmentally friendly, and they can spearhead charities looking to decrease poverty or hunger. There are dozens of lists available on the internet with responsible hotels, our favourite was Make Time to See the World (it was also the longest and most complete).
However, a quick internet search for any city can pull up numerous hotels based on your criteria. Like boutique Ibsens Hotel in Copenhagen where you can pay in ArtMoney or Hotel Park in Split started a recycled soap factory that employs disabled persons.
Or, you can tap into the sharing economy. Airbnb is a popular website for booking apartments, rooms, or bed and breakfasts in any city.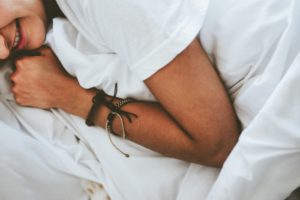 Where to eat
Finding restaurants and bakeries that meet dietary needs and preferences, as well as provide sustainable food and are socially responsible is a herculean task – even on the internet.
However, keep an eye out for local businesses. Generally, there are always a few vegetarian and vegan restaurants in every city. Sometimes, you run into a few gems, like The Social Bite which provides jobs and meals to the homeless in Edinburgh. You can choose to buy a meal for a homeless person by just doubling your tab. Dans Le Noir in Paris offers dining and spa experiences in the dark, to provide the guest with a small notion of what it is like to be blind. Their guides are all blind and all product ambassadors across Europe.
Or take cooking classes from local schools and institutions. Most small course providers offer market tours along with the cooking class, giving you an idea of the flavour of local cuisine and allowing you to cook with a larger group and eat with people that you have never met before.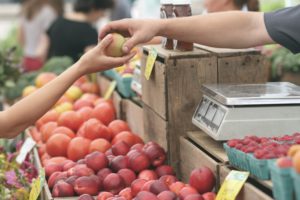 Where to Shop
This is completely dependent on what you wish to purchase. If you are looking for trousers in Amsterdam, I would suggest the eco-friendly and socially responsible Denham, with three boutiques in the Nine Streets. If you are looking for clothing and accessories in London, then head to People Tree, necessary for every socially responsible fashionista.
There is another opportunity to support local businesses. Look for craftspeople and locally made items that you cannot find anywhere else.
Don't skip on the fresh market experience- where else the true colours and aroma of the city reside if not at the fruit and veg open markets? Research, which ones are the real deal with local people, local produce and the unparalleled atmosphere of truly getting to know a place through local cuisine.
What to do
There are always art galleries and museums in every major city as well as a bevy of iconic sites. But are there other things to do? Of course, there are! You just need to look. Take a street art walking tour in Paris. Find all the comic book murals in Brussels. Take a running tour in Amsterdam.
Walking tours are always a good bet – not only are you getting an intimate view of the city with a local tour guide you are also saving carbon emissions and doing something positive for your health. Check out the extensive network of Free Walking Tours here, here, and here. They are guided by qualified tour guides, who share their favourite spots in the city together with captivating stories from the past. The tours operate on pay-as-much-as-you-want basis.
Set yourself up for a spot of "tree bathing", the new trend, in any city. Parks, hiking trails, and cemeteries offer tree-lined and contemplative spaces. No matter where you decide to go – there will always be options. All it takes is a modicum of planning and using your already keen sense of social responsibility.
---
This great article is originally from the blog of Impact Hub Vienna. The author is Jennifer Cornick, a freelance journalist and blogger for various publications in Vienna.
Back to all posts