Dedicated desk for full comfort
Do you enjoy the creative atmosphere of coworking but do not want to give up the comfort of your own workplace? Our fix desk option is the perfect solution. No other tariff offers more benefits. You can use all shared areas, the support of our community team and a package of partner deals with your own key and work area.

All services, zero worries
The fix desk plan is the perfect compromise between coworking and an office. You do not have to worry about paying for rent, services and utilities, yet you still get your own workspace that is available to you at all times
Designer space that makes an impression
Refreshments and premium coffee at the bar
Right in the heart of the city centre in the vicinity of gorgeous parks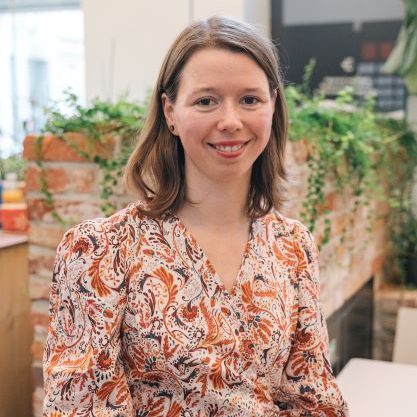 "In addition to your own desk, you can use all our shared areas, community team support and a package of partner deals. You will also receive a key and the option to work any time you like, perhaps even with two screens or a pile of books on your desk. "
Jarka Kořená, Executive director
Partner deals
As a member, you can save up to 50% or CZK 10,000 per year. We offer a full range of benefits: marketing services, fitness services, personal development, legal and HR services, business tools and discounts on products and shipping.
Tariffs that fit
We offer a variety of memberships including workspace with unlimited access, furnished offices as well as limited tariffs that fit your work preferences. We will adjust your selected range of services whenever you need.
Virtual Membership
All the membership benefits from the comfort of your home.
Day pass
You come and you work. With no commitment until the end of our business hours.
Limited tariffs
10-100 hours per month. You choose how many hours you need.
Unlimited access
Day, night, weekends. Come whenever you want.
Fix desk
A desk and a chair reserved for you. With 24/7 access.
Office
Offices for small and large teams.