Calendar
We organize and host hundreds of educational, social and expert events every year. The events we plan range from private meetings to large-scale evening events.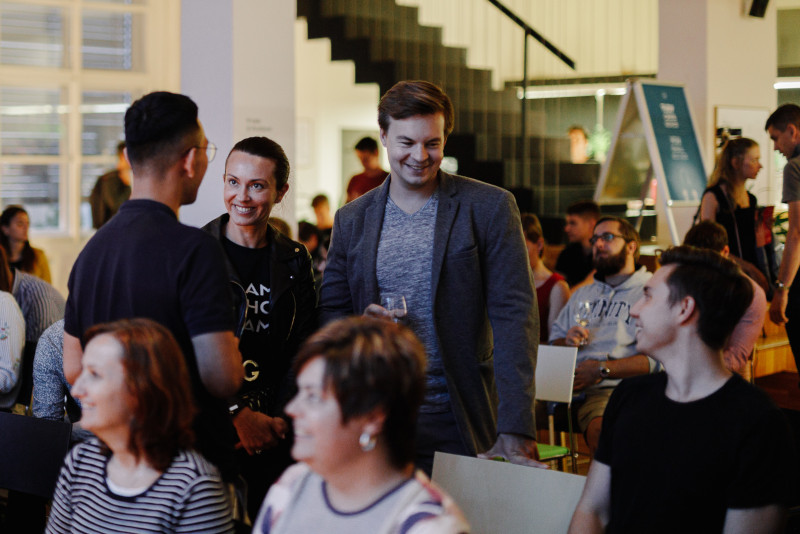 Until we plan upcoming events, you can enjoy the online streams we saved for you on our Youtube channel.
Oh, that's unexpected!
No events are currently planned in the English calendar. How about checking the Czech version for more upcoming events?
Czech calendar
"I attend Impact Hub events primarily because of the atmosphere created by the Hub people – by its visitors as well as the Hub Team adored by everyone. And what else? The popular Impact Hub MashUp is always very inspiring and re-energizes everyone for their own efforts, business and life."
Martina, sport marketer
"Whenever I am heading to an Impact Hub event, I am expecting a meaningful interactive program that has a good flow, where one enjoys being and meets inspiring people. So far, it has been working out great for me."
Irena, Impact Hub member
Do you want to keep updated about the events happening at Impact Hub? You are one click away from adding our calendar to yours. Don't miss a single event.
Connect calendars
"When I, an introvert, finally got the courage to attend one of the events, the atmosphere and people absolutely fascinated me. Since then, I have been checking the calendar and attending events whenever I am at home and the topic is relevant to me."
Ondřej, freelancer