Welcome to the Newsroom
Did Impact Hub and our activities catch your attention enough to give you a reason to mention us? Whether you need a specific statement, press materials or have some questions, we are here for you.
We share all relevant information
LOGOS
We prepared our general and regional logos in basic colors including our logo in a vector format and with instructions.
Download
PHOTOS
Photos of our spaces are included in the package. If you need any other shots or materials, let us know.
View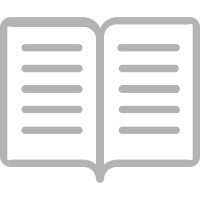 TEXTS
We have put together a cross between a press release, an introduction and a story about the history of a Czech as well as a global company.
Read
We will be happy to welcome you in our flexible and unconventionally designed spaces in the center of Ostrava for video shoots and interviews. In addition, we have numerous tips for fascinating business personalities and are able to offer our facilities for permanent or temporary use by your staff. We would be happy to give you a tour of our locations.

6/2005
The story begins
In London, Jonathan Robinson establishes the very first Hub in the world, an incubator of social innovation and a platform supporting social businesses. The concept soon spreads to Tel Aviv, São Paulo, Stockholm and Amsterdam.

11/2009
Amnesty connects
The core members of our team get together while working for Amnesty International. We meet Jonathan and become very excited by the prospect of shared space. Petr Vítek, Jakub Mareš, Zdeněk Rudolský and Petr Baše decide to set up the first Czech Hub – one of the quickest and best decisions we have ever made.

6/2010
Lights, camera... action!
After a record-breaking nine months, we have funds loaned by friends and the space refurbished, and so starts historically only the second co-working space in Prague. Six people and one rabbit hold their breath to see how it goes.

6/2011
Operation Mitosis
Groundwork for our dream to open Hubs in Brno and Ostrava starts. We have established that the concept of shared space works and would like to transfer it to other cities too. What we, however, don't know at this point is that we are in for a patience-testing rollercoaster ride full of twists and turns.

3/2012
Black on white
We got the stamp to confirm that we have just received a grant for our dream project. We celebrate between piles of papers and folders.

3/2014
Ostrava!!!
We go to Ostrava almost every week. With the strength of a super-strike team called Petr and Martina, we meet the local community, people from IT, design and research. We come up with and plan joint events. We are also looking for new faces of our local team.

6/2014
Intervention unit
We are sending an intervention unit in the form of Zdeněk to Ostrava, who has just settled in the city center for a few months in order to be close to all potential clients and partners.

7/2014
Right foot forward
Constructions have started and first events are organized in-between the cement mixers and piles of bricks. And because we want Hub to be yours in the first place, we talk outright about setting the membership conditions or perhaps brainstorming over widgets in the space.

10/2014
Hub is loading
We organize an evening full of quick presentations in the form of 10 slides x 20 seconds, inspired by the Pecha Kucha or Ignite concepts. Startup projects from the neighborhoods get a chance to step onto the palette of fame. Networking and looking forward to the grand finale is loading too.

11/2014
Cutting the ribbon
We are opening. In the course of good music and jingling of glasses.

1/2015
Treading softly
We are slowly settling in the new recently-built premises of Impact Hub Ostrava. We support people with great business ideas, provide mentoring and start acceleration programs.

8/2015
We accelerate up to the stars
We are actively taking part at all 4 Hub's accelerating programs. Out representatives from Ostrava take part at Impact First, Social Impact Awards, 100-day Challenge and also at Laboratoř Nadace Vodafone (Vodafone Foundation Laboratory).

11/2015
First 12 months
We received the best gift possible for our 1st anniversary! The number of our members crossed the 200 mark and we couldn't stop celebrating. Our Velvet Party was in the colors of the revolution and our joy was revolutionary, too.

3/2016
Global Passport
The Impact Hub family is located in nearly 100 locations and as we desire to connect it we are introducing new possibilities to our members. Now they can travel to all Hub's locations in the world and enjoy the community and work space similar to ours - all included in their membership fee.

8/2016
Tieto Nerds
Together with Tieto, we launched the first Hub acceleration program based directly in Ostrava. Tieto Nerds are not a competition but a path to a secure career or investment.

10/2016
Member for a day
No contract needed. We newly offer a daily membership without any commitment. Simply buy our Day Pass and enjoy the same working environment, care and benefits as if you were a member until the evening hours.

4/2017
Edison
We have earned the trust of Ministry of Labour and Social Affairs of Czech Republic and are putting together a new team to work within the Edison program on scaling and respectfully developing the most ambitious social businesses of all.

8/2017
Smart cities
Slovenské Elektrárne was fascinated by the concept of cities of the future. Therefore, we jointly launched a program for people with great visions and a desire to improve urban traffic and the environment. And there are many.

1/2018
A lot of space for everyone
25th January will go down in history as the date of the magnificent Grand Opening Party. Impact Hub Brno expanded to 3,450 sqm and became the largest European and the world's second largest Impact Hub. Yeah!

3/2018
Hub Woodstock
Large spaces present great challenges. Therefore, we took advantage of the Brno hospitality and headed to our first intercity meeting. Over 75 Hub hosts - do you know how many unforgettable moments this brings?

4/2018
Strong partnerships
We established a partnership with the region and helped with the Smart Idea (Chytrá myšlenka) initiative. As it soon turned out, the Moravian-Silesian Region has definitely much to offer and we are proud to have the opportunity to attend crucial round tables, discussions and hackathons.

10/2018
The first Czech social fund was established
Petr Vítek co-founded Tilia Impact Ventures, the very first fund aimed exclusively at investments with a strong social impact. The fund started with more than CZK 40 million and the support of powerful partners.

1/2019
Vinohrady: another home of ours
We settled down in our Art Nouveau villa, the home of the former K10 Coworking, and we officially launched Impact Hub Prague K10. The Impact Hub now has its fourth location with a stunning garden, history, and a fully functional fireplace, more than 1700 members and still enough determination! Keep rolling!

4/2019
#HumansOfImpactHub
After the successful internal Happiness Survey, dozens of job interviews and a crucial addition to the top management team, we discussed team principles, values, education, and meaningful work.