Great opportunity how to boost your business
It doesn't matter where you are from. Become part of our successful community and use our services on-line as well. You get to enjoy nine benefits, dozens of partners, rental spaces and support of an experienced team.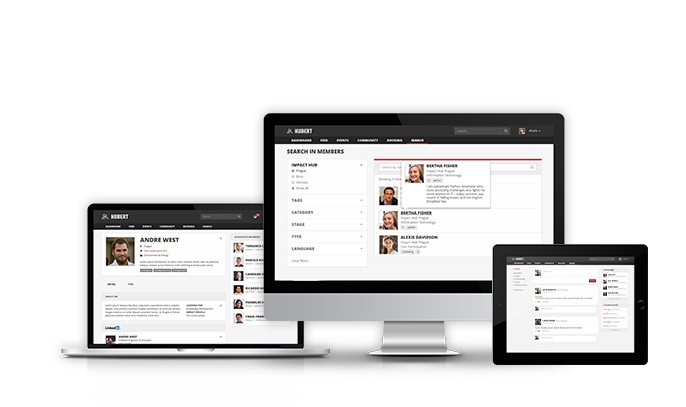 Online networking 24/7
As an Impact Hub member, you get an instant access to our unique virtual space full for valuable connections and an opportunity for self-promotion.
1 free Day Pass every 3 months
Our Day Pass Pass allows you to use the Impact Hub space, facilities and equipment as if you were at home. The Day Pass is valid for one day and the first one can be used immediately after purchasing the tariff. If you do not use your free entry, you can gift it to someone else. The passes are transferable.
Become a member